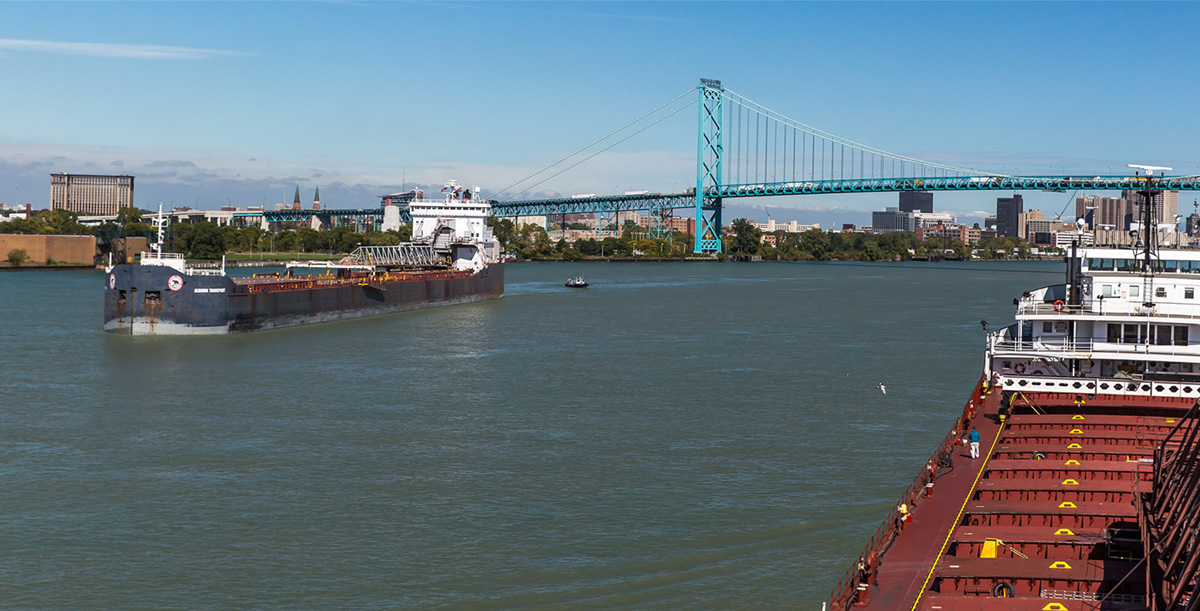 Great Lakes/Seaway Review is the international maritime magazine of the Great Lakes/St. Lawrence Seaway System.
The deep-water system extends 2,340 miles from the Gulf of St. Lawrence to the western end of Lake Superior. The system is referred to as the "Fourth Seacoast" for providing inland intermodal access to global shippers.
Published quarterly in print, interactive digital and iOS mobile app, the trade magazine serves stakeholders from more than 45 binational port cities. Stakeholders include ports, terminal operators, stevedores, shippers, fleets, shipyards, technology and equipment vendors, government agencies, nonprofit organizations, the binational regulators. 
After more than 50 years of providing leadership and advocacy, the magazine remains true to its founding mission—to provide information, to advocate and to assist in developing business. Since its founding, Great Lakes/Seaway Review has been the "Voice of the Lakes" and has since become the "Voice of the St. Lawrence Seaway."