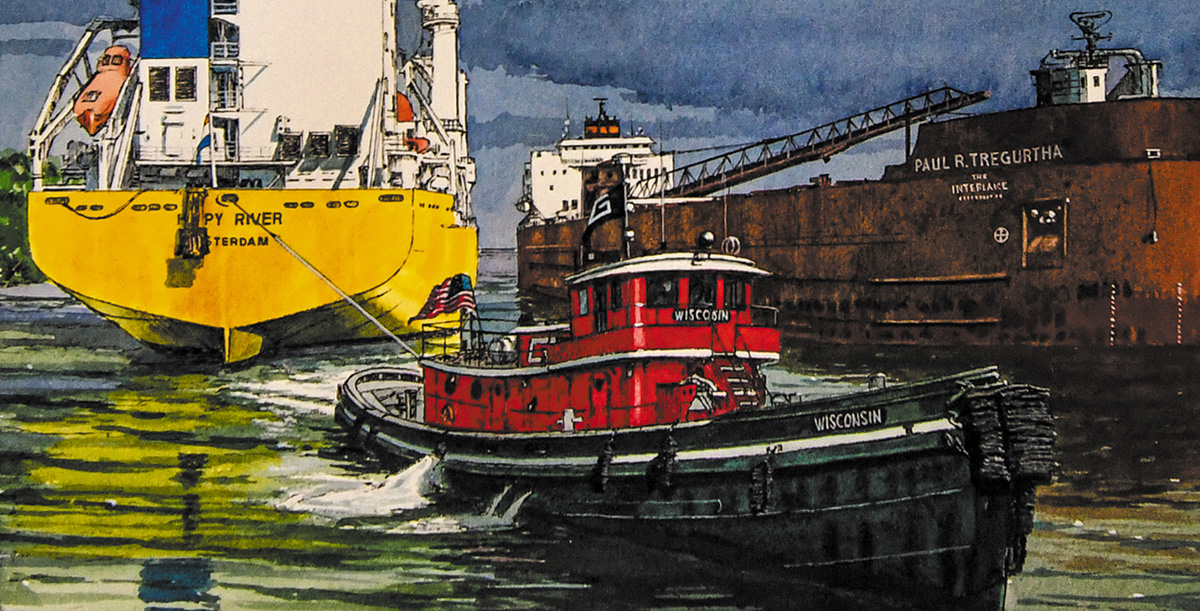 Greenwood's Guide to Great Lakes Shipping is a staple for the Great Lakes/Seaway shipping industry.
The tool is updated annually and provides owners, operators, agents, governments, libraries, suppliers, import-expert experts, terminal operators and overseas shippers with time-saving details on fleets, docks, costs, drydocks, terminals capabilities and more.
Greenwood's Guide is published in high-quality print and downloadable PDF formats. The spiral-bound hardcover allows easy use, whether in the pilothouse or an onshore office. Information is organized into 31 tabs for quick reference.
The guide contains information not available from any other source, and each edition offers original cover art by the industry's own Paul LaMarre, Jr.